iPara Payment System
iPara is a secure and practical online payment system that can offer installment and discount campaigns. It has many advantages for both users and stores
iPara is the payment platform where the founders of Gittigidiyor, the busiest shopping center in Turkey, put their knowledge and experience into practice for 11 years.
iPara is the online payment system that provides the trust, convenience and benefits of the Multinet family. There are 2 virtual POS models offered by iPara. These models are express payment system (subscription) and direct payment system (no subscription).
What are the advantages?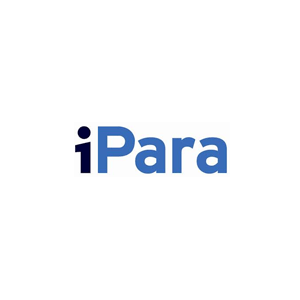 Details about Direct (non-membership) Payment System are as follows;

• With iPara, you get 6 of the biggest credit card brands in the sector and you get 1 day of Virtual POS for your debit card (Bonus, Axess, World, Cardfinans, Maximum, BankAsia)

• All Virtual POS benefits from a single shot or installment advantage

• With the iPara integration, you can not deal with contracts that need to be signed with banks; the forms that need to be filled are not delivered; it does not qualify as the minimum volume requirement to comply.

• More than 150 fraud filters and live operator and payment control service are used with 7/24 system (Software) control

• All operations are tracked with a single management panel; reportable and cancellation / refunds can be done

• You will be able to receive your collections over the Virtual POSs made with iPara with Multinet Assurance in one go (only for single shots and installments). The payment transaction will be confirmed within 7, 10, 15 business days.

• Work with a single commission rate on all VirtualPOS purchases
The details about the Express (Membership) Payment System are as follows:

• Users enter the store

• After the product or the service is selected, then it goes to the payment screen, during the shopping iPara user name & password are sufficient.

• Fraud at checkout is both software and 24/7 live operator support

• Information is given to the store to make a cargo transaction; cargo transaction information is delivered to the user via email and «Private»

• Cargo; the user is required to confirm the product within 24 hours after he / she reaches the user. If the user does not approve and does not appeal to shopping; the purchase will be automatically confirmed by the system within the next 24 hours.

• Once the user or system has confirmed the payment, the payment will be confirmed and the balance will be forwarded to the shop.
With the integration of the iPara T-Soft e-commerce system, you can set up the iPara on your site in minutes.
To receive information with other payment integrations Click here!
iPara Contact Information:
Web: www.ipara.com.tr
E-Mail: satis@ipara.com.tr
Phone: +90 212 336 88 80